Automatic Thread Trimmer with Advanced Anti-unravel Function
A new feature to prevent the seam from being unraveled from the end, has been added on the thread trimmer of YAMATO cylinder bed interlock stitch machine VG/VGS, and it adds value on your garments, which is good for all at apparel supply chain.
In order to avoid unraveling ...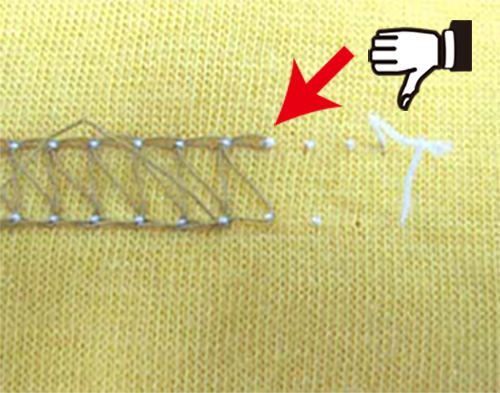 Despite its durability, flexibility, and decorative look, which are suitable for various knitted garments, interlock chain stitch has a nature to be unraveled from the end, and, to avoid it, an additional process called "tacking (*1)" has been required.
(*1) Tacking:
Run Stitch by single needle lock stitch machine or Bar-tack by bar-tacking machine at the end of interlock chain stitch seam.
Go tacking free with Yamato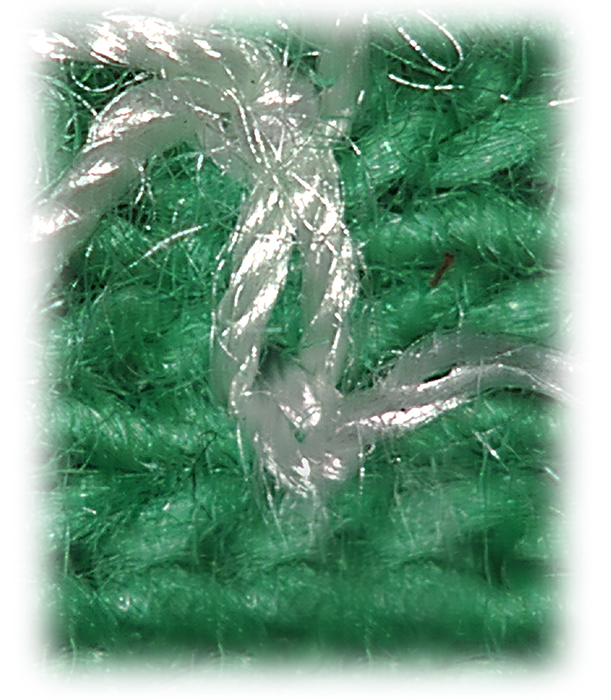 With YAMATO UTQ, there is a possibility to eliminate the "tacking" at the end of the seam. And, it would bring benefit to all at apparel supply chain.