Flatseamer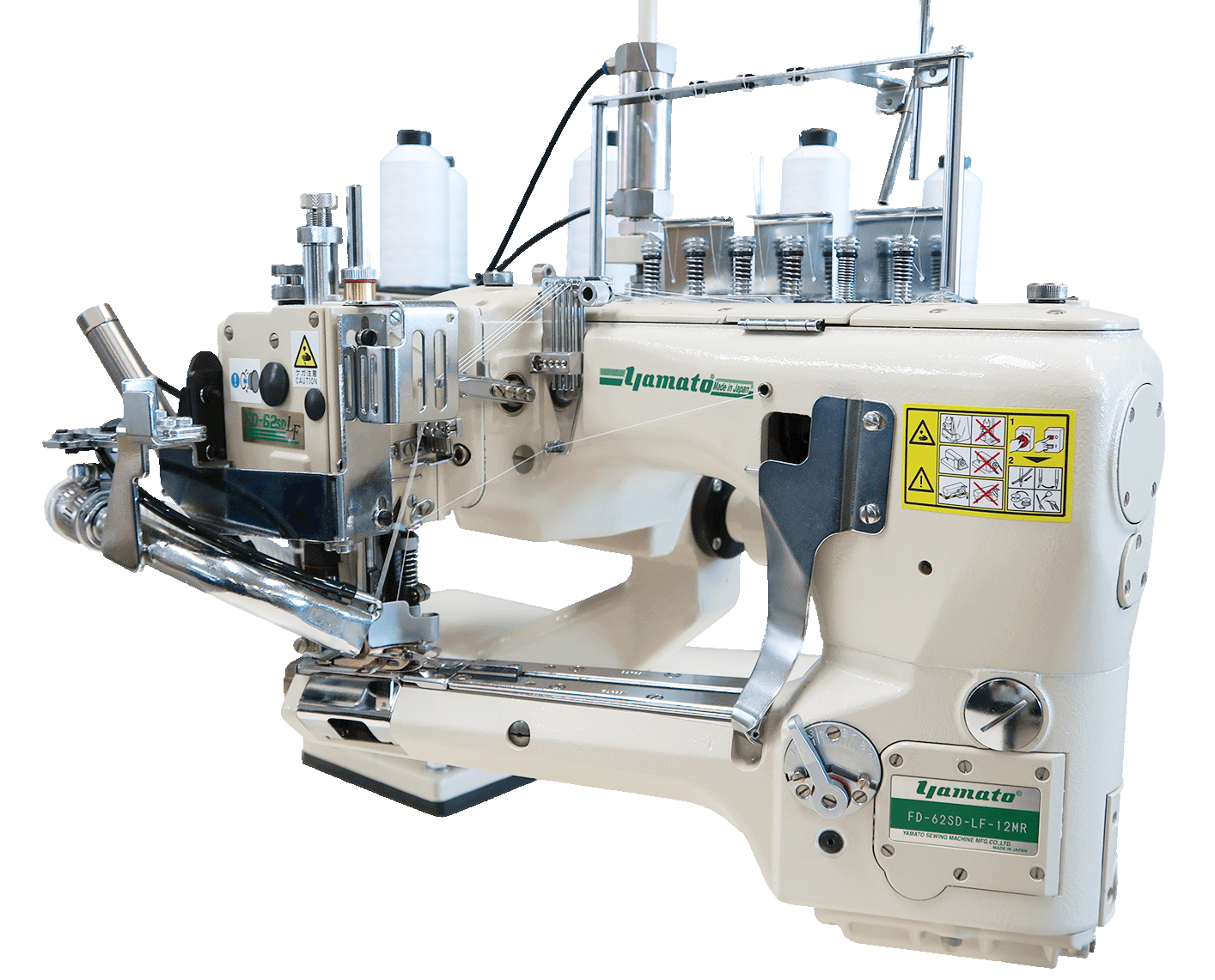 4 Needle 6 Thread, Feed-off-the-arm "Loss-Free" Flatseamer
Yamato FD-62SD-LF is the Flatseamer for stretch materials that reduces defects and achieves extra stretch, outstanding apperance, comfort & functionality.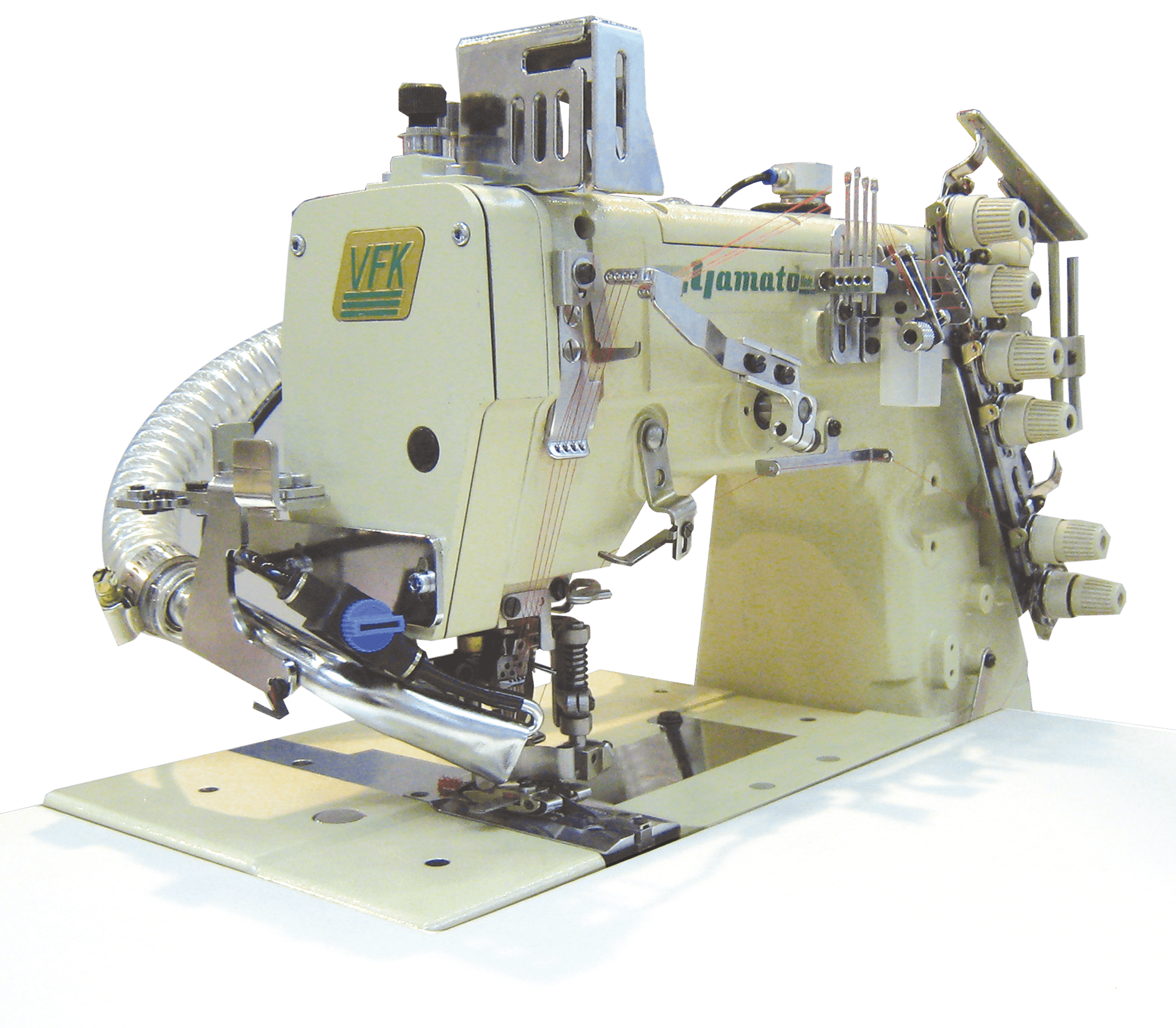 4 Needle 6 Thread Flatbed Flatseamer with Active Thread Control
Yamato's flatbed flatseamer VFK series, which is easier in both operation and maintenance, supports you to add more value on your works. Its flatbed improves productivity of such operations a lot, as the fabric is much more stable and easier to handle. Even your single needle lock stitch operators can make perfect flatseaming in a very short period of time.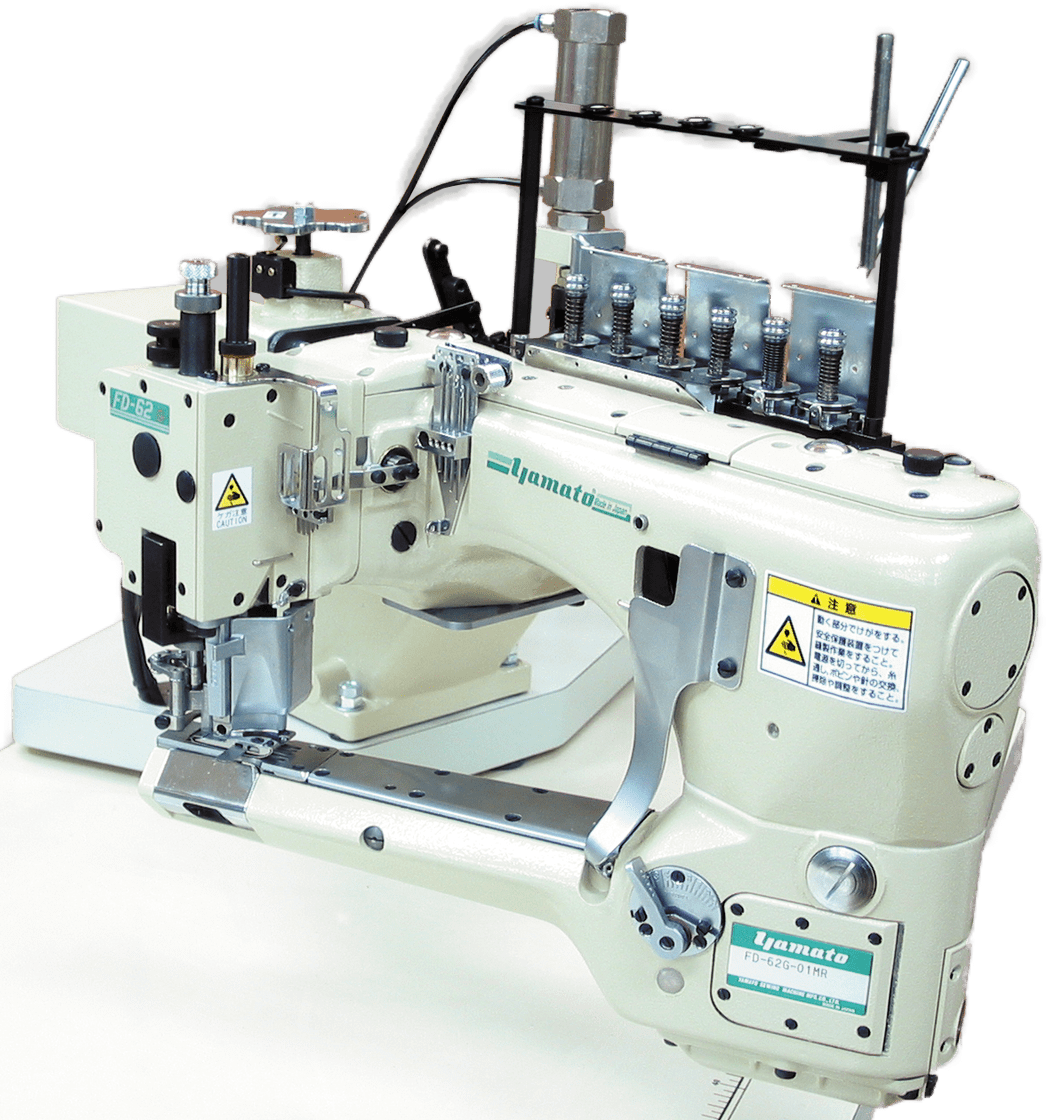 4 Needle 6 Thread Flat-seamer, Feed-off-the-Arm
Yamato's feed-off-the-arm type 4 needle 6 thread flatseamer, FD-62G series is the right choice for your further prosperity. With its high performance and wide choice of submodels for various sewing conditions, which keep satisfying leading garment manufacturers worldwide, you can obtain further enhanced quality of your products while minimizing production downtime.
Optional Devices