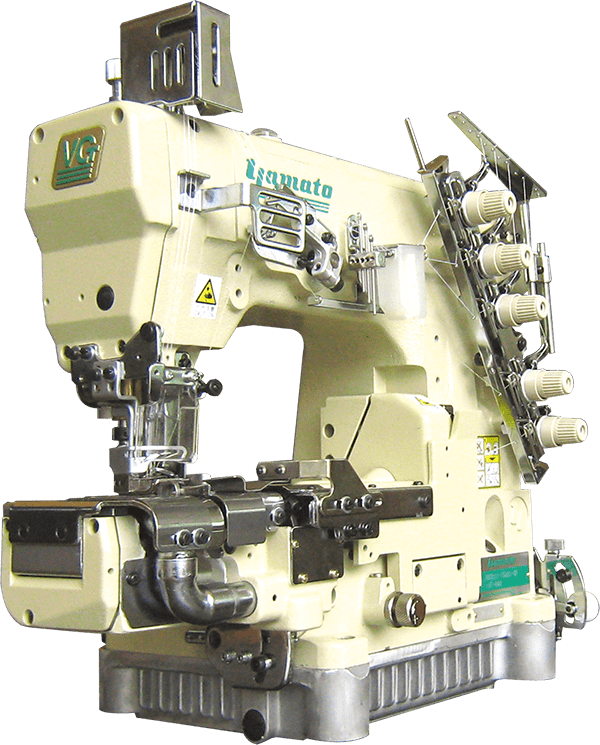 For Stress-free Hemming Operation
Stress-free Handling, Material Saving and Easy "Stitch on Stitch" Overlap! thanks to Fabric Guides and Fabric Trimmer Mechanism
Capable for handle from fleece to microfiber thanks to Active Thread Control
No worry about oil stain thanks to "Non-stain" Technology
Various User-friendly Features
Stress-free Handling, Material Saving and Easy "Stitch on Stitch" Overlap!
Fabric Guides and Fabric Trimmer Mechanism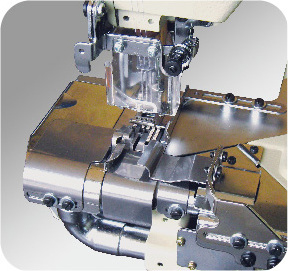 Uniquely designed fabric guides and downsized fabric trimmer enables stress-free handling while holding down trimming mergin.
Also, for circular work, "stitch on stitch " overlapping can be done without removing the edge from the guide or, even paying any attension on allignment.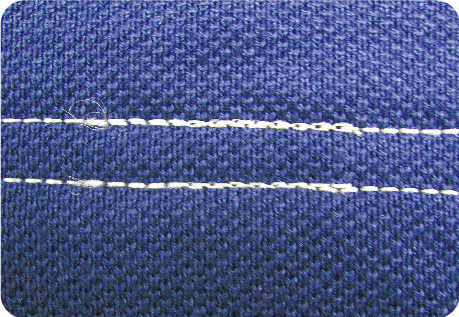 From Fleece to Microfiber
Active Thread Control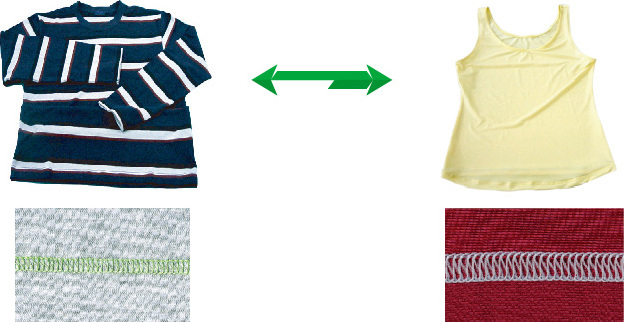 Epoch-making "Active Thread Control" help you being flexible for any sewing conditions from neatly tightened seam for standard knits, to highly elastic soft seam for recent underwear and sportswear.


Incrediblly stretch!
No worry about oil stain!
"Non-stain" Technology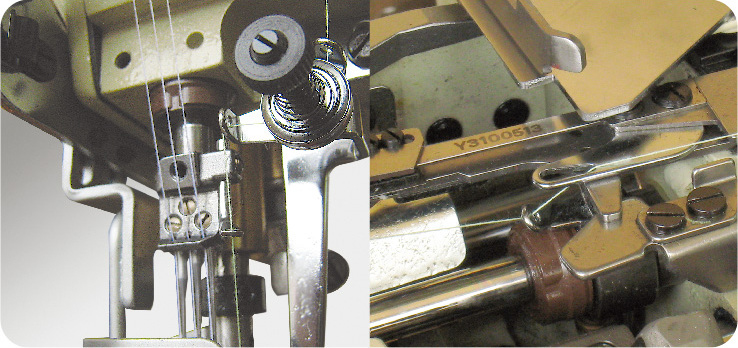 Stable minimal lubrication, unique sealing technology, and forcible circular lubrication ensures stain-free finish, without sacrificing machine's performance.
Various User-friendly Features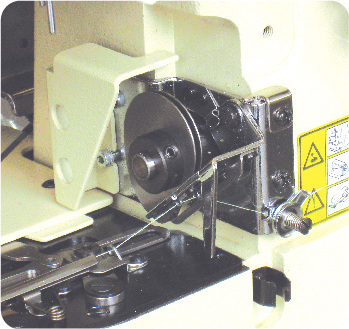 External looper thread take-up cam for easy adjustment and minimized downtime.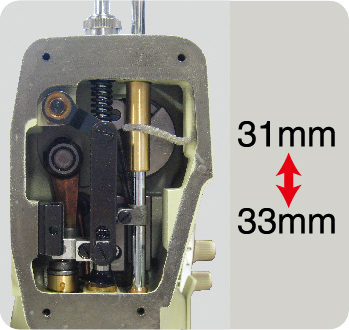 Easy switch-over of needle bar stroke from 31mm to 33 and vice versa.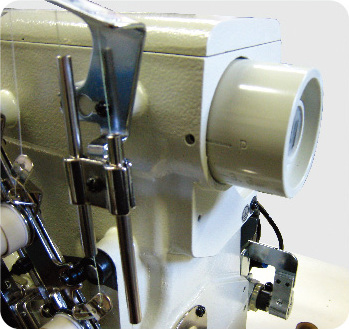 Set-in Style Handwheel for minimized risk for trouble.