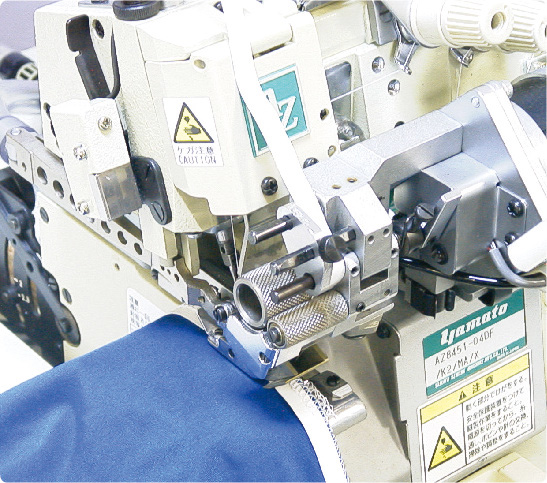 Yamato's Efficiency / Quality Conscious Package in Elastic Attaching Operation Enhances Finishing Quality of Your Garments, while Minimizing Downtime and Material Loss
High Quality Finish while Minimizing Material Loss
Easy & Correct Installation
No More to Buy Additional Tape feeder. Besides...
Multi Programmable & Multi Functional Controller
High Quality Finish while Minimizing Material Loss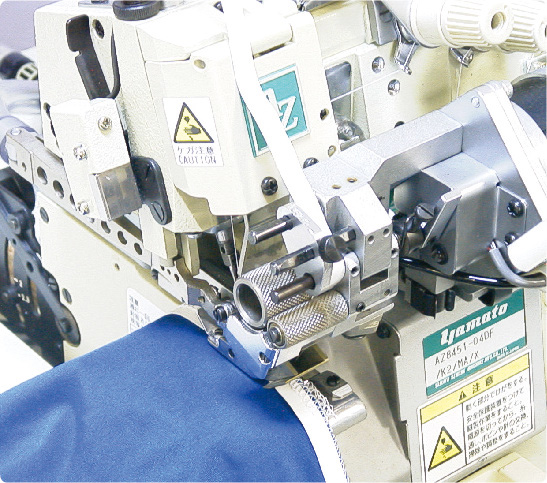 Combination of cylinder bed and "Cut & Re-entry" system enables:
Easier handling of fabric
Precise tension given to elastics for uniform finish
Minimize tape loss (*1)

*1 In the case of attaching elastic tape on circular fabric, there is basically no tape loss.

Easy & Correct Installation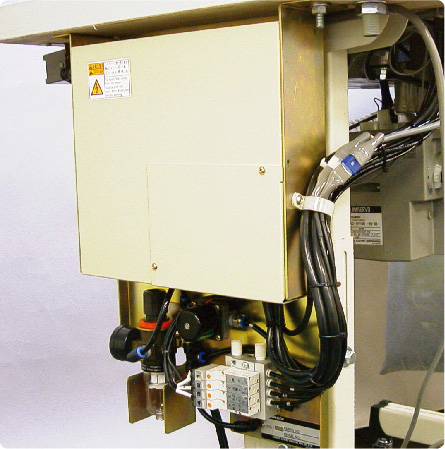 No need to have headaches with tubing and wiring at the time of installation, as electronic / air components are pre-assembled.
No More to Buy Additional Tape feeder. Besides...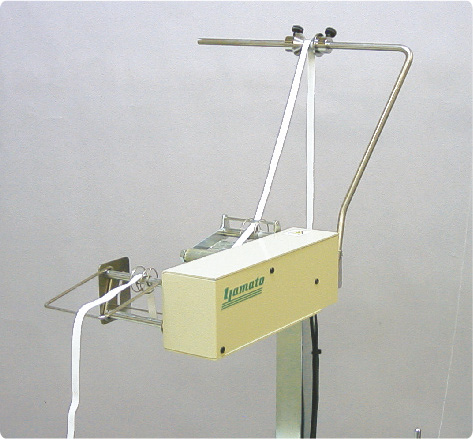 The stepping motor driven synchronized tape dispenser, included as standard, feeds the tape according to machine's rotation. So that further accurate and uniform finishing size can be obtained as the tape is always relaxed when provided into the metering device.
Besides, in case the tape is not fed properly (i.e. tangled), the device inform the operator with beep to avoid defects.
Multi Programmable & Multi Functional Controller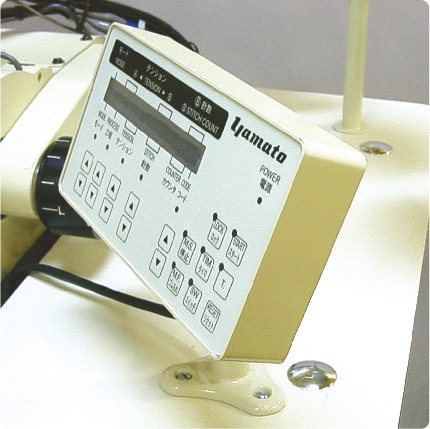 26 x 20 different tensions on elastic can be set and stored in this downsized control panel.
If you like it simple, you can even switch it into "2 function mode", with which you only switch 2 different tensions manually.
Fine adjustment of tape dispenser can also be controlled.