Yamato appears on Newsweek (International edition, 05 Mar 2021 No. 7)
Yamato appears on Newsweek (International edition, Feb 26 - Mar 05, 2021. Vol. 176, No. 07)
An interview with Shogo Kondo, President & CEO of Yamato Sewing Machine Mfg. Co., Ltd., was published in Newsweek (International edition. Feb 26 - Mar 05, 2021. Vol. 176, No. 07).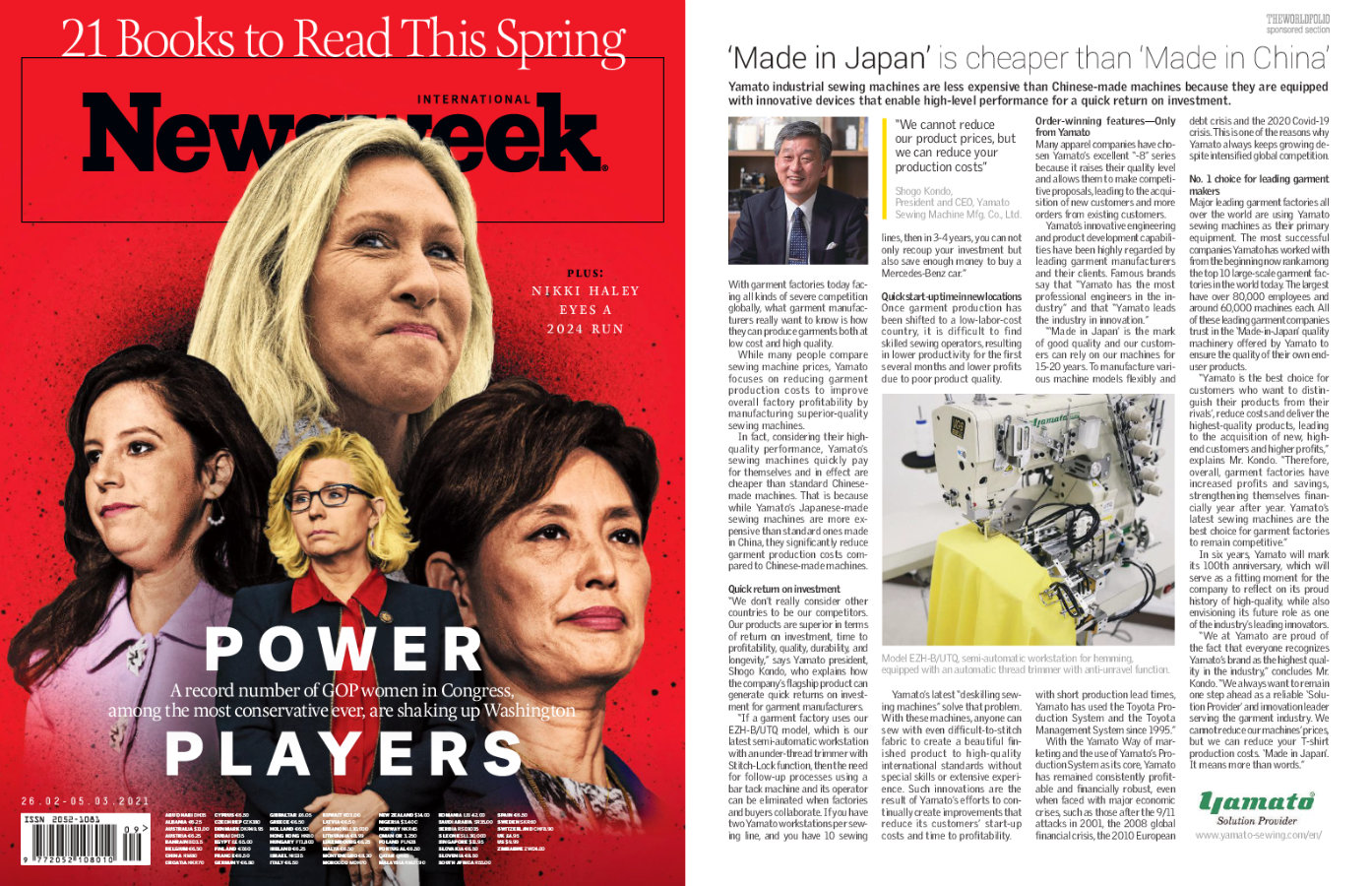 In conjunction with the publication of this article, we will start to feature Yamato's solutions that realize the key message of the interview, 'Made in Japan' is cheaper than 'Made in China'.
As a first step, we will release a feature page on UTQ, the WORLD'S FIRST working anti-unraveling device for interlock machines.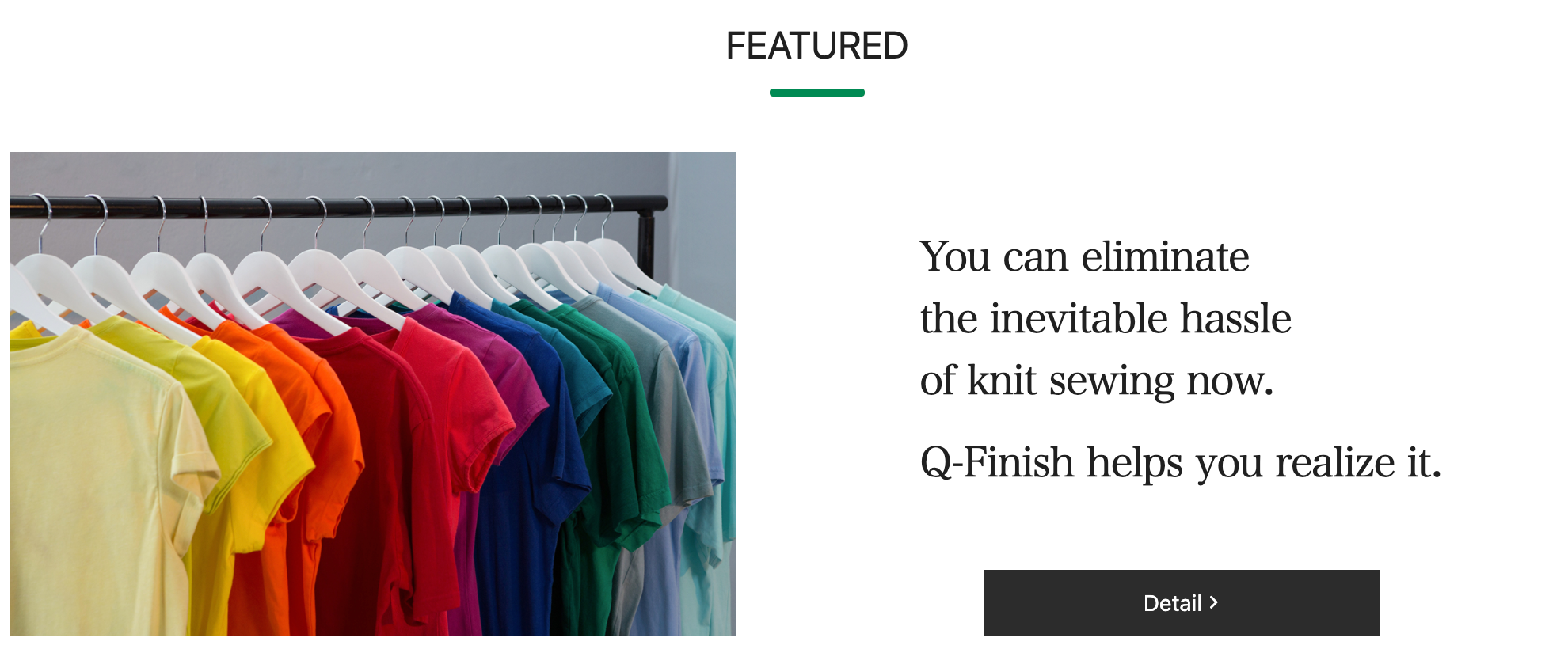 Yamato UTQ, the world's first automatic thread trimmer with a working anti-unraveling function, contributes to add more values on garment products and cost reduction in manufacturing processes by enabling the reduction of tacking processes.
For more details, please refer to the special feature page.