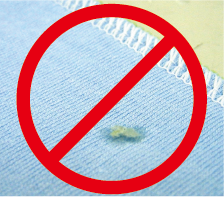 Self-cleaning system for preventing oil stains, easy maintenance and good working environment
This device blows lint inside sewing cylinder and collects (sucks) it thus decreasing downtime for cleaning. Therefore, there is no need worry about stains on fabric caused by oil-stained lint.
SC18: Self Cleaning System for Overlock Machines
SC25: Blow-in and Suction Type Self Cleaning System for VG and VGS series Interlock Stitch Machines
SC18
Self Cleaning System
Prevent oil stain by greasy dust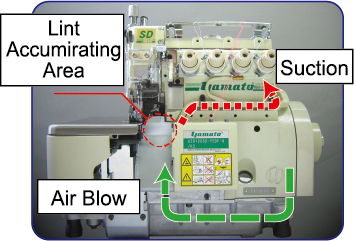 SC18 is the Self Cleaning System for overlock & safety stitch machines that prevents oil stain by greasy dust.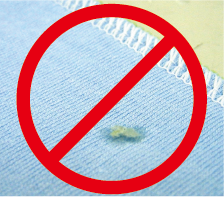 SC18 eliminates accumulating of dust around the lower knife and the area under stitch plate and ensures clean operation environment.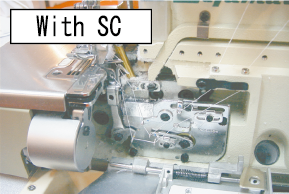 SC25
Blow-in and Suction Type Self Cleaning System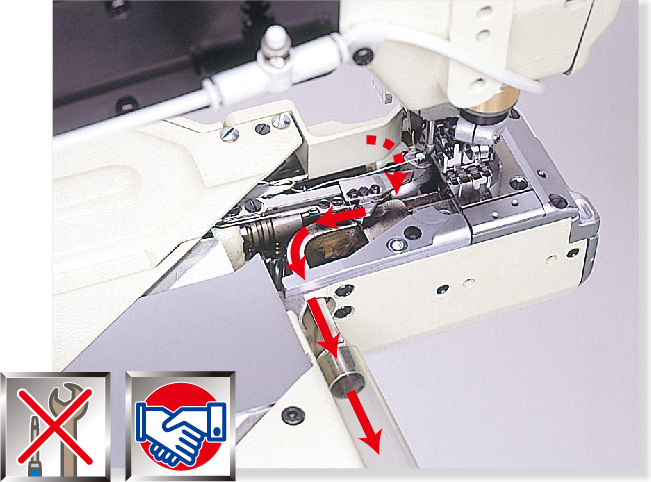 For easy maintenance and good working environment.
This device blows lint inside sewing cylinder and collects (sucks) it thus decreasing downtime for cleaning. Therefore, there is no need worry about stains on fabric caused by oil-stained lint.
Applicable for VG2790 and VGS2790 class only.
This device should be specified when ordering the machine.
This device requires compressed air or vacuum dust collector for suction of blown lint.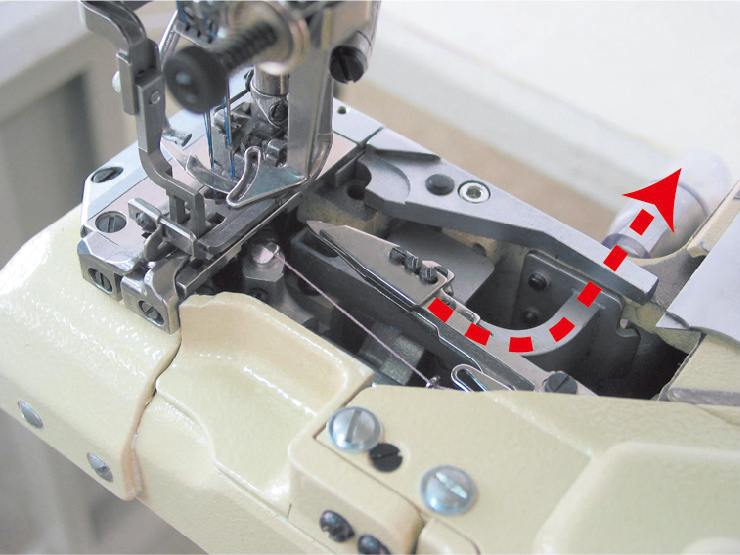 VGS2790